Fine Design Interiors, based on Hawaii Island with locations in Colorado and San Francisco, is an award winning and published design firm, specializing in residential interiors. Shirley Wagner, ASID-NCIDQ Certified and Fine Design Interiors, Inc. have been in business for over 25 years assisting clients with everything from the furnishing of a quaint beach cottage to extensive design work for custom-built homes and management of construction projects in Hawaii, California, Washington, Colorado, and the Caribbean.
Fine Design Interiors' Goals
Design interiors that meet the needs and lifestyles of our clients
Ensure that the design process is both streamlined and enjoyable
Embrace the spirit of island living
Honor the natural environment in which we live
Shirley Wagner, ASID-NCIDQ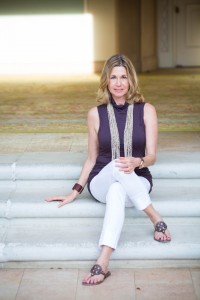 Shirley Wagner, ASID-NCIDQ Certified, Principal Designer and Owner of Fine Design Interiors, has worked on residential and commercial interior design projects throughout the Hawaiian Islands, the US Mainland and the Caribbean since 1987. Her designs have been both widely published and recognized over the years. She has received numerous awards including three ASID awards in 2007 and the ASID Hawaii Overall Grand Award in 2009 for the renowned Hawaii architect Charles Dickey Historic House in Honolulu. She received two awards in 2010 for a Modern Balinese Pavilion-style residence at the Hokulia Resort, an Award of Merit in 2011 for a Modern Minimalist Beach House on the South Kohala Coast and in 2012 the ASID Hawaii Award of Honor was received for a Hualalai residence that was transformed into a sophisticated seaside sanctuary. Most Recently, she has received the 2013 ASID Hawaii Award of Honor for a Residential Small Space studio in the prized Puako beach community.
Her ability to listen to the client's wishes and then skillfully select architectural materials, forms, furnishings, colors, textures and art results in beautiful interiors. Tastefully blending all design elements together Shirley creates, with her client, a sanctuary for living.
Fine Design Interiors is currently collaborating with Matrix Communities LLC, a residential community development company that utilizes sustainable community concepts.
* A NCIDQ (National Council for Interior Design Qualification) Certificate holder has been educated, trained and examined to protect public health, safety and welfare. Professionals that hold this certificate have proven knowledge, experience and proficiency in the latest interior design principles and practices, contract documents and administration and decision making skills. – Taken from NCIDQ.ORG
Diane Bobek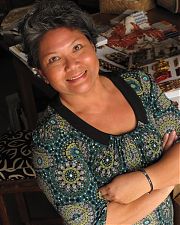 Diane Bobek joined the Fine Design Interior team in 2000. Prior to joining, she was a sought after design consultant for both commercial and residential spaces, and her design sense complements Fine Design Interiors.
Diane comes with an extensive background in retail and merchandising, and brings a keen appreciation of textures and colors to the Fine Design Team.
She is inspired by art, architecture and beauty of the natural world, combining these elements into lines, patterns and colors in her designs. Diane enjoys collaborating with clients creating a variety of design styles and concepts bringing the unexpected touch into each space.
Julie Hanano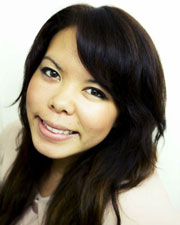 Julie Hanano, born and raised on the Island of Hawaii, first began her relationship with Fine Design Interiors in 2010 as a Summer Intern. She graduated in 2011 from Oregon State University with a Bachelor of Science Degree in Interior Design, focusing in Design and the Human Environment. Upon graduating, she has worked with our company as a Visual Designer providing hand and computerized renderings, elevations, and vision/material boards, as well as being the company's Internet Profile Manager. Her skill set, curiosity and tech savvy approach to design makes her a great asset to our team.
Kiana Waters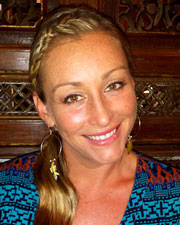 Fine Design Interiors is very proud to announce our newest member to the team Kiana Waters, a 2002 graduate of the Design Institute of San Diego with a Bachelor of Arts in Interior Design. Her 4 year program extensively covered every aspect of the industry, equipping her with the skill and knowledge to be a valuable contributor to our company. Kiana has successfully owned and operated a full scale interior design business in San Diego with an array of clientele and projects. Among Kiana's many talents and accomplishments, she is recognized as an established wedding and event coordinator and jewelry designer.
Inspired by the ocean, Kiana's creations are driven by color and texture fusing function with form. Fine Design Interiors is very pleased to add a member to our team who has a keen eye for detail and a fresh, innovative vision.
Nicole Miller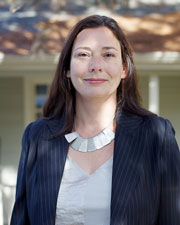 Nicole Miller, based in San Francisco, has managed her own private art consulting firm for the past 6 years. Coming from more than 12 years experience in the fine art industry Nicole found herself increasingly connected to the living space as a whole as she began to incorporate the complete interior design of a space as well as the art into both commercial and residential projects. For the past 3 years she has managed numerous projects in California for Fine Design Interiors as a Project Designer and adds an integral artistic element to the team.
Nicole holds a B.A. in Art History from Reed College and an MA in Art Business from Sotheby's Institute in London focusing on mid-century design. She specializes in small urban spaces and California coastal homes. With a love of minimalism, Nicole often takes a purist approach to historical interiors focusing on the utility and site of each project; in order to capture its unique natural and architectural qualities.