We Are Committed to:
Designing interiors that meet your needs and lifestyle
Delivering a design process that is streamlined and enjoyable
Connecting to the pure essence of design to create meaningful spaces
Honoring the natural environment in which we live
Kiana Waters, Project Designer, Allied Member ASID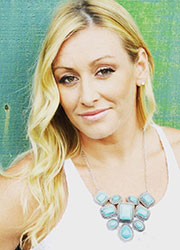 Seasoned designer Kiana Waters is a 2002 graduate of the Design Institute of San Diego with a Bachelor of Arts in Interior Design. Her four-year program extensively covered every aspect of the industry, equipping her with the skill and knowledge to be a valuable contributor to our team. Kiana has successfully owned and operated a full-scale interior design business in San Diego with an array of clientele and projects.  She also is recognized as an established wedding and event coordinator and talented jewelry designer.
Inspired by the ocean, Kiana's creations are driven by color and texture fusing function with form. Her sharp eye for detail and fresh vision continues to dazzle clients.
Shelley Cole, Designer, Allied Member ASID
Born and raised in Hawaiʻi, Shelley joined our interior design team in the fall of 2014, with a Bachelor's of Science Degree in interior design, from the Art Institute of Portland, Oregon. She discovered her dream of becoming an interior designer working by her father's side in his successful construction company.
Shelley brings with her a depth of hands-on experience — from foundation to framing and straight through to the finish work. Interested in expanding her overall design knowledge, she worked with an architectural firm creating island style inspired interiors. Her experience there with drafting and project management expanded her abilities in addressing and completing the often complex steps, stages and timing that go into creating a successful design project.
Taleah Smith, Project Manager/Design Assistant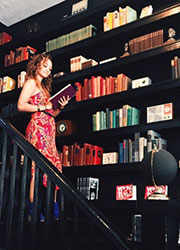 Taleah holds a degree in holistic health and believes that creating beautiful spaces for her clients also instills a peace and joy that improves their overall quality of life. Moreover, she endeavors to increase these benefits by incorporating innovative design elements that reduce environmental impact and minimize health risks.
Prior to joining Fine Design Interiors Taleah launched her own fashion design company. She specialized in eco-fashion, producing lines of resort wear and swimwear from sustainable and recycled materials, and more recently, custom wedding gowns handmade in her Waimea studio. She also has studied multimedia arts — painting, ceramics, woodworking, traditional textile fabrication and dyeing techniques, and jewelry making.
Nicole Miller, Project Designer (San Francisco)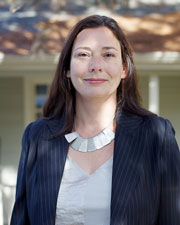 Nicole Miller, based in San Francisco, has managed her own private art consulting firm for the past six years. With more than 12 years of experience in the fine art industry, Nicole found herself increasingly connected to the living space, as a whole, as she began to incorporate the complete interior design of a space as well as the art into both commercial and residential projects. For the past three years, she has managed numerous projects in California for Fine Design Interiors as a Project Designer and adds an integral artistic element to the team.
Nicole holds a B.A. in Art History from Reed College and an MA in Art Business from Sotheby's Institute in London focusing on mid-century design. She specializes in small urban spaces and California coastal homes. With a love of minimalism, Nicole often takes a purist approach to historic interiors, focusing on the utility and site of each project in order to capture and celebrate its unique natural and architectural qualities.