Our intention is to create healthy and beautiful furniture for your home (view our new DesignAlive Furnishings page). We continue to educate ourselves and wish to share this information with you regarding the inclusion of sustainability in the creation and design of an interior.
One of the first of many steps to bring this long-time dream to fruition is becoming a member of the Sustainable Furnishings Council. SFC is a non-profit balanced coalition of suppliers, manufacturers, retailers, and designers that support the triple bottom line of PEOPLE – PLANET – PROFITS and lead the industry in developing awareness of best practices throughout their supply chains (Press Release below).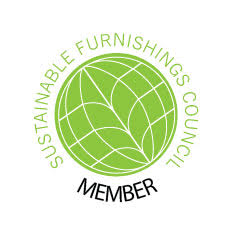 FINE DESIGN INTERIORS JOINS SUSTAINABLE FURNISHINGS COUNCIL
Kamuela, HI—Fine Design Interiors, Inc., an award-winning, full-service interior design firm, has just become a member of the prestigious Sustainable Furnishings Council (SFC). As members, they will join hundreds of other furnishings companies that have made a commitment to Best Practices for sustainability while implementing an operational plan that includes care in choosing materials and a plan for energy use reduction.  Fine Design Interiors is the only SFC member in Hawaii.
"We are so pleased and proud be a part of the Sustainable Furnishings Council," said Shirley Wagner, ASID-NCIDQ, and Principal Designer at Fine Design Interiors. "We are committed to using sustainable, non-toxic and carbon neutral products that serve our clients' needs while honoring the environment in which we live. The vision and mission of the SFC aligns with ours, so it's a perfect fit."
Shirley Wagner, in business in Hawaii for 25 years, owns and operates an award-winning and published design firm, Fine Design Interiors, specializing in residential interiors. Ms. Wagner and her highly experienced design team, including San Francisco-based associates, assist clients with a wide range of design and construction management projects, from quaint beach cottages to the highest-end luxury home. For more information on FDI, visit finedesignhawaii.com or call 808-885-8992.
# # #