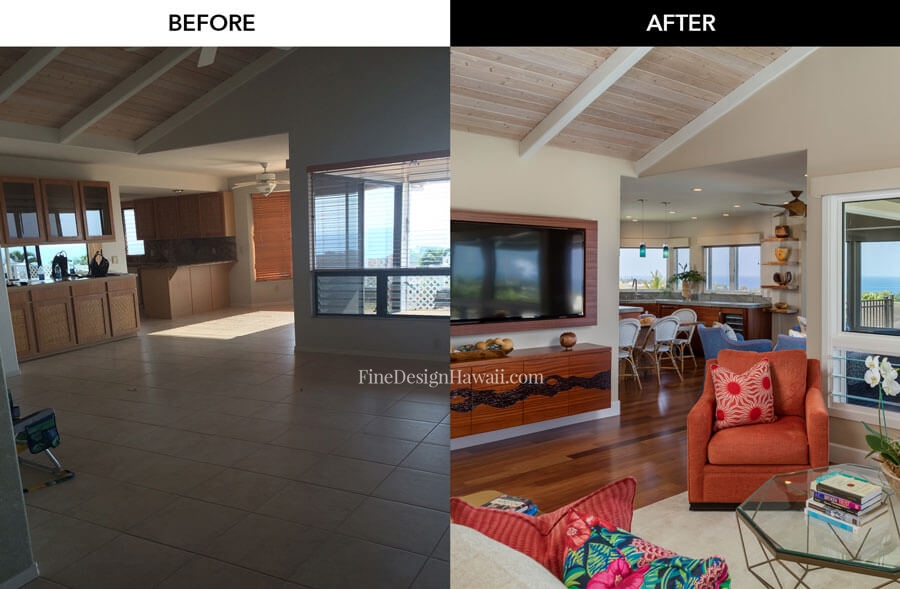 There's nothing more satisfying than a remodel project that takes a home from drab to delightful. And, while there are many practical reasons for remodeling (e.g., increasing resale value or rental rates), the best reason is a simple one: to create a living space you'll enjoy more.
When your home reflects your personality and lifestyle – when it comforts and inspires you – you'll feel your best. Just look at the before-and-after photo above. It speaks for itself, right? (click here to see more)
We all want results like this. So, if you're even thinking about a remodel, consider how a professional designer can help you think through the process and make your dream come to life. You'll avoid the trap that many people fall into when they thought they'd just update a room or two on their own….
What will your "Joy Score" be if you do a remodel?