Fine Design Interiors is ready to assist with the design, furniture layout, and furniture selection for a single space; a living room, dinning room, media room, bedroom or office. We will collaborate with you to create a custom design scheme that defines your lifestyle and skillfully select the furnishings, colors, and textures to function in the space.
Single Space Design Package:
A one and ½ hour design consultation at your home or office
Furniture layout plan in your desired space
Furniture suggestion, color scheme and coordinating accessories for the single space
Purchasing and follow up on all orders
Arrange delivery and installation
Fees:
A Single Space design fee of $500 will be charged up front.
Fees will be refunded when client purchases $5,000 or more.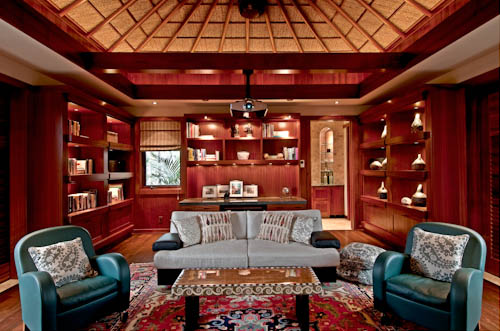 2010 ASID Hawaii Members Choice Award.
"This is a wonderful example of a very intimate refuge with loads of personality." – Judge's comments