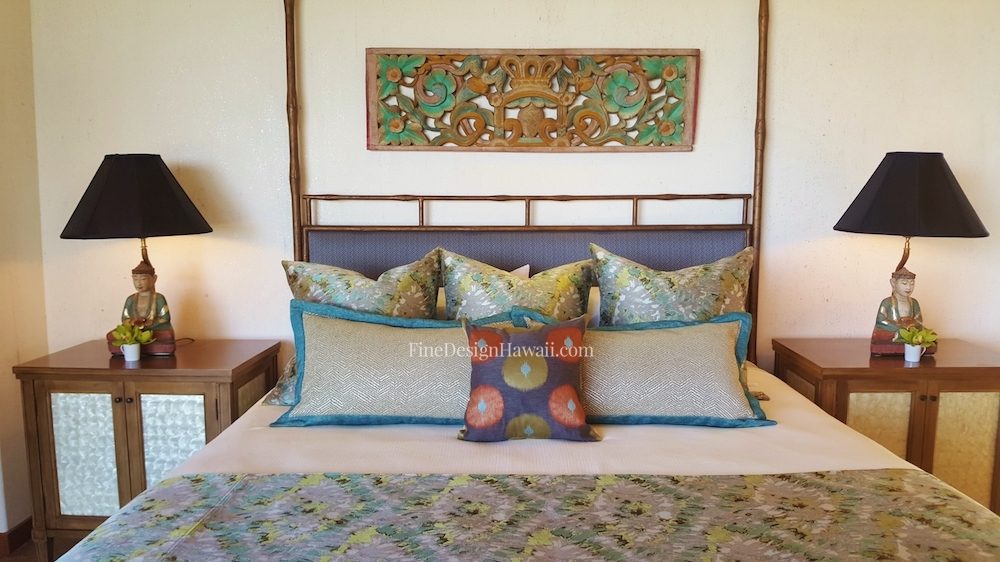 Major remodels are great, but If you're interested in a relatively quick upgrade of your home, there's an easy solution: textiles and decorative accessories.
Pillows, throws, runners. Re-upholstered furniture. Curtains and shades. Together they can freshen your living space and even energize your lifestyle.
Although textiles don't need to be bright and bold to make an impact, in this vacation home the contrast of colors in the bedding, pillows and upholstered head board create magic when combined with the beautiful koi painting.
Pull Together Pillows that Pop Color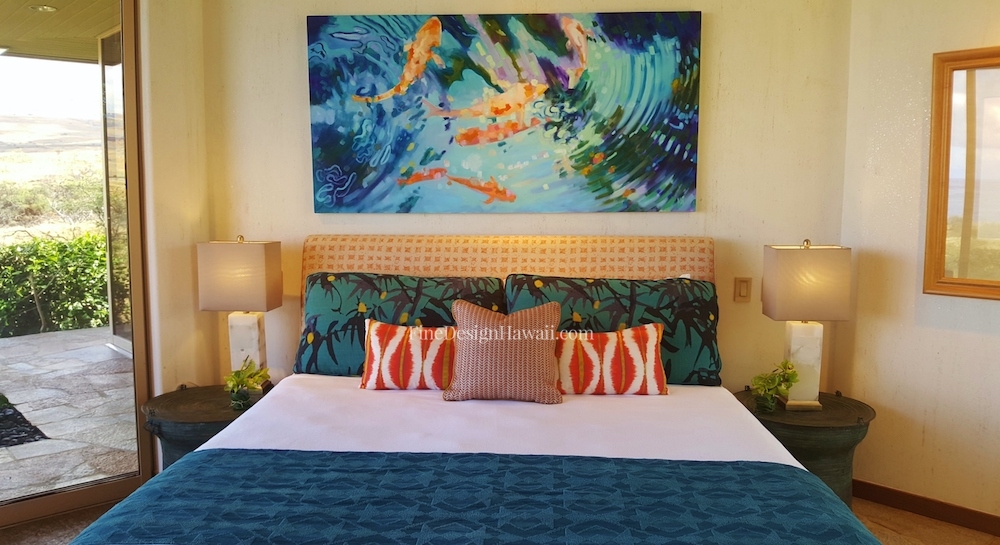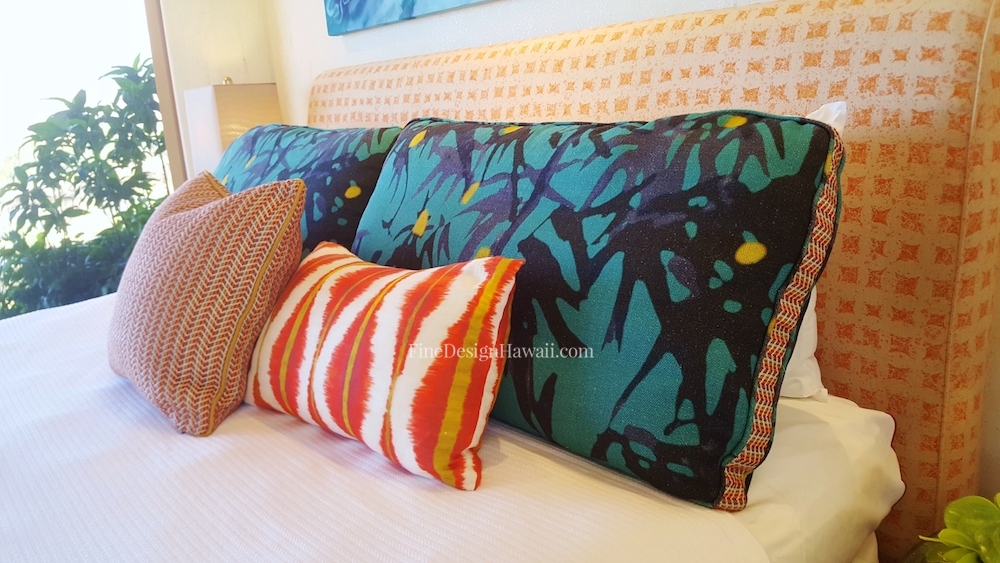 Create Outdoor Areas as Interesting as Indoor Areas
Great textiles can turn your lanai into a lively living area that invites you to breathe in life and relax.
Use Decorative Accessories to Revitalize 
Vintage Thai dancers from Jeanne Marie Imports make this cozy guest room come to life while complementing the natural wood base bed lamp and soothing earth-tone textiles.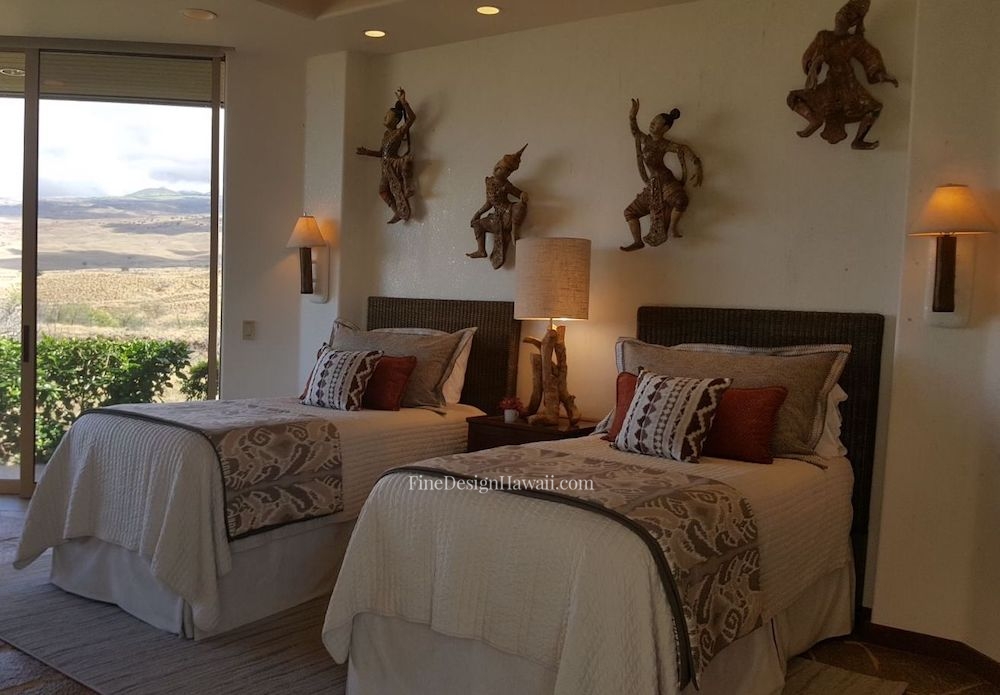 Choose Fabrics that Make You Happy
Most of all, choose fabrics you know you'll love living with.  While you may decide to change fabrics regularly, aim to create a mood in your home that makes you feel happy.  Whether it's color, neutrals, or a combination, choose what you love.