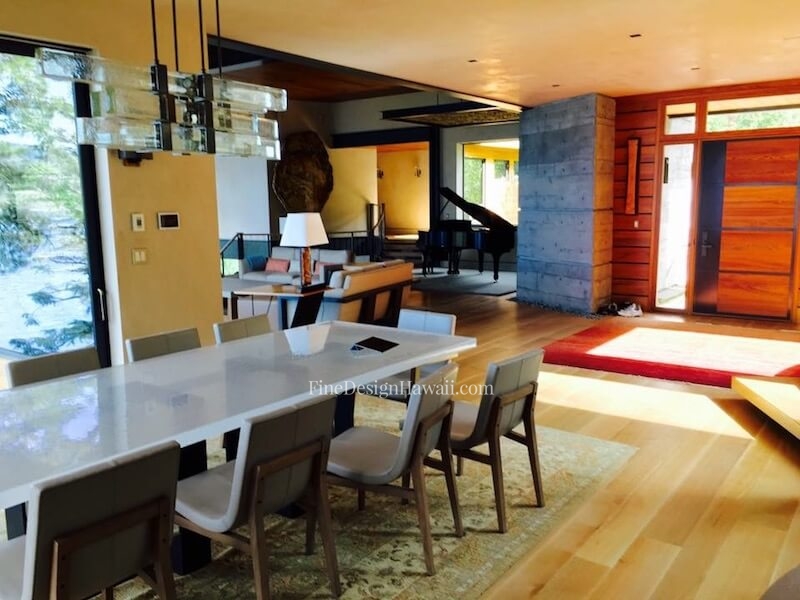 "So, tell me what you want, what you really, really want."
Sound familiar?
When designers ask this question, clients often say they want to create a beautiful living environment. And today, no matter what the style, many also want a certain level of comfort and convenience – the kind technology offers.
While every home is different, when you put it all together, it's more than a single device, e.g., a thermostat, security system or smart appliance. Automated, "smart" homes feature interconnected devices and systems that are networked and can communicate with each other and you, so you can control your home from anywhere in the world.
Is It Worth It?
It depends on how much you value convenience and peace of mind. Who doesn't appreciate the convenience of being able to control lighting, entertainment and temperature from the couch or bed? Or the peace of mind that comes from being able to monitor your home and take action if you left on the lights, coffeemaker, garage door or gate?
What about the reassurance you get from checking in on your kids or pets? Are the kids doing their homework or watching TV? Is the dog sleeping or tearing up your favorite chair?
And what about emergencies? How quickly can you protect your family and property when the unexpected happens or disaster hits? What safety protocols are activated and how is emergency help notified? A few minutes can make a huge difference.
Smart homes can offer tremendous benefits for you as a parent, caretaker of elderly family members, or loved ones with disabilities.
Planning Tip
You can make your home safer, more energy efficient, and cost effective if you integrate your automation and smart technology into the design process with your architect, general contractor and interior design team. This goes for building-from-scratch to renovation projects. For more information on project and design planning, contact Fine Design and check out smarthomes.us
But I'm Not a Techie
You don't need to be.
Nowadays with smartphones and tablets, controlling your home can be done with the touch of a screen. Or a voice command. If you already treat your smartphone or tablet like mission control for managing your life, then adding home automation is a "no brainer".
And, like many technologies, smart home devices that used to be considered futuristic and cost thousands of dollars are now available for hundreds. Check out some of the smart features that were ahead of their time in Bill Gates' 1997 trendsetting smart home
Some Cool Smart Home Systems and Features
Cozy Climate
Thermostats with integrated Wifi – controls the temperature in your home when you're at home or away from home
Smart thermostat system – links your temperature control with your lighting. Controllable by phone app.
Safe and Sound
Smart security system – activates a camera to document interactions whenever your doorbell rings
Voice and face recognition – software program that identifies and authenticates visitors; contacts local law enforcement directly when system detects "suspicious" noises. Wifi backed up by LTE.
Create Your Mood
Programmable LED lights – change the color, brighten or dim, turn on and off with a phone or tablet app
Programmable music and lights
Home wakeup routine – programs systems in your home to wake you up your way. Want your lighting to fade up gradually along with your window shades? Your music system to play your favorite morning tunes? Your coffeemaker to begin brewing when your Fitbit or alarm sense you're awake? Done. Done. And Done.
Entertain Yourself
Whole home audio – controllable so you can listen to your favorite playlist at any time in any room
Home theater – lights, sound, action just the way you like it!
Go Green in Your Garden
Smart sprinkler system – programmable to forego watering if the forecast calls for rain. Turns on irrigation if temperature rises above a certain temperature.
On the Road
Turns your car into your smart home remote