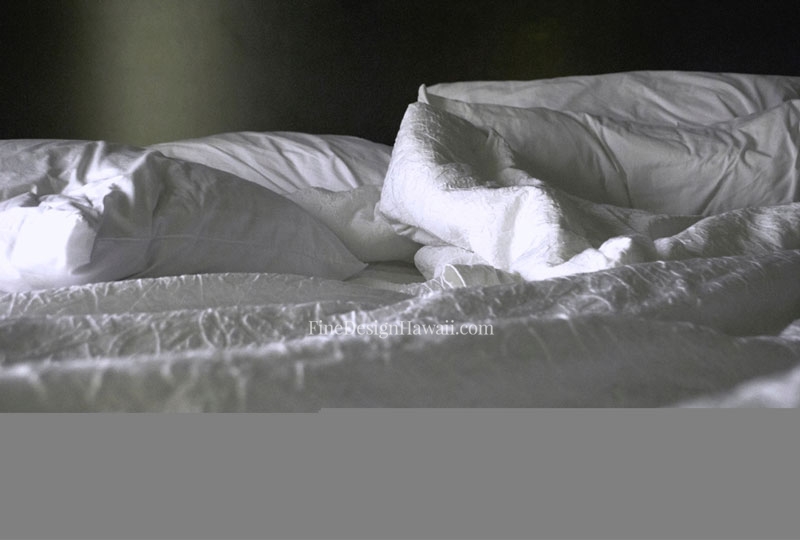 When it comes to linens, everyone seems to have a favorite. And what makes it a favorite is highly personal – for some it's quality and feel, for others it's durability or easy care.
Personally, I love sliding into soft sheets and feeling the coziness of a plush towel while knowing I've made the healthiest choice possible. Good for me, good for the planet.
What's my favorite?
As you might imagine, as an interior designer I've seen dozens of great linens over the years, but Coyuchi, a northern California-based company that describes itself as a "home textile company with the greater good in mind," remains at the top of my list. I love the quality of their products, the subtle colors, and the company's unwavering commitment to sustainability.
Here's Coyuchi's "Five Reasons Why Organic Sheets are Better":
1. Purchasing organic cotton supports more than just cotton, it affects the entire ecosystem of organic farming.
2. Organic farming creates 60% less output of carbon dioxide and other greenhouse gases than conventional cotton.
3. Organic cotton farming uses zero toxic pesticides ensuring a safe working environment for workers.
4. No use of toxic chemicals like formaldehyde, phthalates and endocrine disruptors.
5. Can be reused or recycled.
While we're talking linens and bedding, I encourage you to look closely at the mattress under your sheets. To gain the full benefit of a healthy bedroom, you may want to change out your mattress for an eco-friendly, organic version that isn't treated with flame retardants and made from petroleum-based nylon, polyester, press board, polyurethane foam or vinyl.
One of the brands I recommend is Naturepedic. They carry organic mattresses and bedding for the whole family – adults, kids, and babies (check out their organic crib mattresses). Their products are made to last a lifetime, with heirloom quality workmanship by Amish craftsmen. From their website: "We believe that removing chemicals from your sleep environment is essential for optimizing your body's ability to rejuvenate itself". I couldn't have said it better myself.
Locally, on Hawaiʻi Island, you can find eco-friendly mattresses at Sleepland in Kona. If you're not on our island, you can also find organic mattresses online through SavvyRest. [Read more…] about Loving those Luscious Linens